When you have idle cash sitting around in savings, a share certificate is a great way to maximize those funds. Choose your term to earn fixed dividends.
Key Features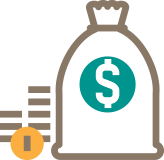 Competitive Dividends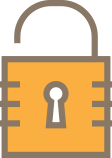 Guaranteed Rates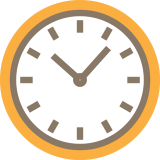 Wide Range of Terms
Details
Fixed rates, higher than regular savings
Receive higher rates by selecting a longer term
Dividends may be paid monthly, quarterly, or semi-annually
Provides more guarantee than other risky investments
Set aside for future savings goals
A wide range of terms available (from 6 months to 5 years)
No setup or maintenance fees
Early withdrawals subject to penalty*
Renews automatically upon maturity
$1,000 minimum deposit to open
6 Month CD Special Going on Now!
Get the most of your 6 month CD with WinSouth's special rates:
1.60% APY*
-OR-
1.75% APY* if you open a Kasasa checking account!
$1,000 minimum to open CD
Does not apply to funds currently on deposit with WinSouth.
Must open a Kasasa checking account in order to receive 1.75% APY

Check out our Kasasa checking accounts here
*APY = Annual Percentage Yield. APY is accurate as of 7/30/2018. Rate subject to change without notice. Minimum $1,000 deposit. Special only applies to outside funds. Offer good for initial term only. A dividend penalty may be imposed for early withdrawals. Product offering may be withdrawn at any time. Other restrictions may apply.
*Penalty is calculated based on current rate and the withdrawal amount.